New Customers Only | Commercial content | 18+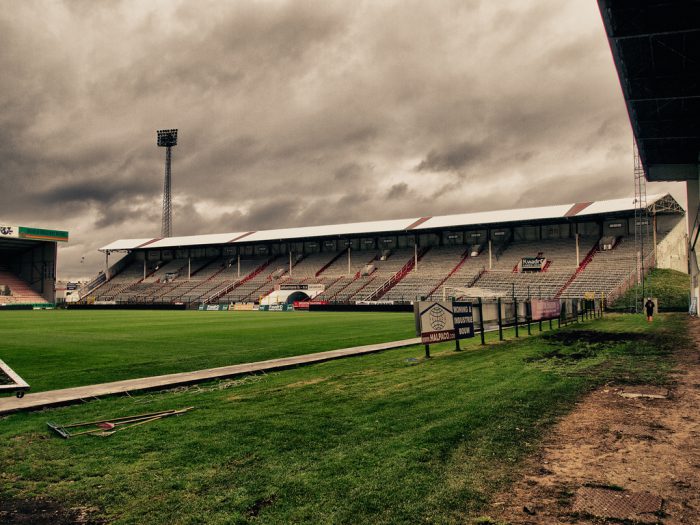 This is Bosuilstadion in Belgium, home to Royal Antwerp Football Club. It was once a grand home of European football, with a capacity close to 60,000 and the venue for West Germany's 2-1 win over Belgium in the 1972 European Championship semi-final. It also hosted dozens of eagerly-anticipated friendlies between the Netherlands and Belgium, up until 1977.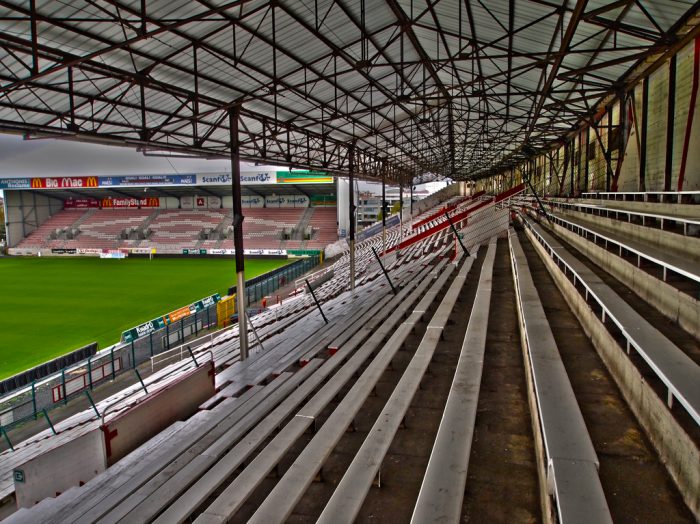 Originally opened in 1923, amongst the fields of the Deurne district of Antwerp (a traditional home of aristocratic estates), it was expanded in the 1950s for national team use alongside the success of Royal Antwerp FC, who won the league in 1957. Royal Antwerp haven't won the league since, though, and despite some flickers of form from time to time, they have flattered to deceive in terms of recapturing their former glory and the stadium has been largely neglected, now holding less than 17,000 fans.
Renovation plans in the 1990s to revive the stadium as a host venue for the 2000 European Championship held jointly in Belgium and the Netherlands floundered, though one of the stands planned for the renovation – 3,000 seats, covered – was eventually built.
Royal Antwerp FC are best known now for the youth development partnership they began with Manchester United in the 1990s. Bosuilstadion, however, is hardly a theatre of dreams these days, as the photos from November 2011 below show.
Photo credits: jordi1880 (top three photos) and Dagelijksbrood on Flickr (bottom four photos).