OK, so it's not exactly like communism and fascism meeting at the edges of the lunatic fringe, but that might make sense as an explanation when you find me writing as a featured blogger at BigSoccer.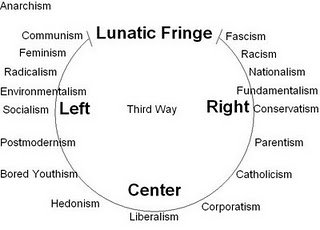 BigSoccer and Pitch Invasion are, as much as anyone knows about the former talking shop of American soccer and the latter obscure niche, not necessarily considered to be bedfellows.
Writing there is probably one more thing I shouldn't be doing. There are many, many times reading the forums on BigSoccer have driven me to near despair – though to be fair, some forums have some interesting, informed comment on a regular basis.
But what I do like is editorial freedom, yet still being read by a fairly wide audience. I do like not having to chase pageviews, and I don't have to for blogging at BigSoccer any more than I do here – possibly less, in fact. And I do like talking to a new set of folks who might not necessarily ever stumble upon Pitch Invasion, and perhaps discussing a few things with them they might not normally come across by having them featured on the front page of perhaps America's most visited soccer site. So, I'm going to be posting there a few times a week for the next few months and we'll see how it goes.
Nothing will change here. I'll be posting as much as ever – sorry.
My first entry is on England and the wild assumptions made about the development of soccer in the aftermath of the Robert Green fumble and all that – the challenge of sitting down and writing for a different audience actually produced an interesting result, I think, so check it out.