Courtesy once again of the brilliant Bill's Sports Maps, here are your illustrated guides to the England and U.S. World Cup squads birthplaces, as well as plenty of other details you just might not know about each squad. Geographical/cultural conclusions on each are yours to be drawn and posted below.
Click on each image for the full-size version.
United States
England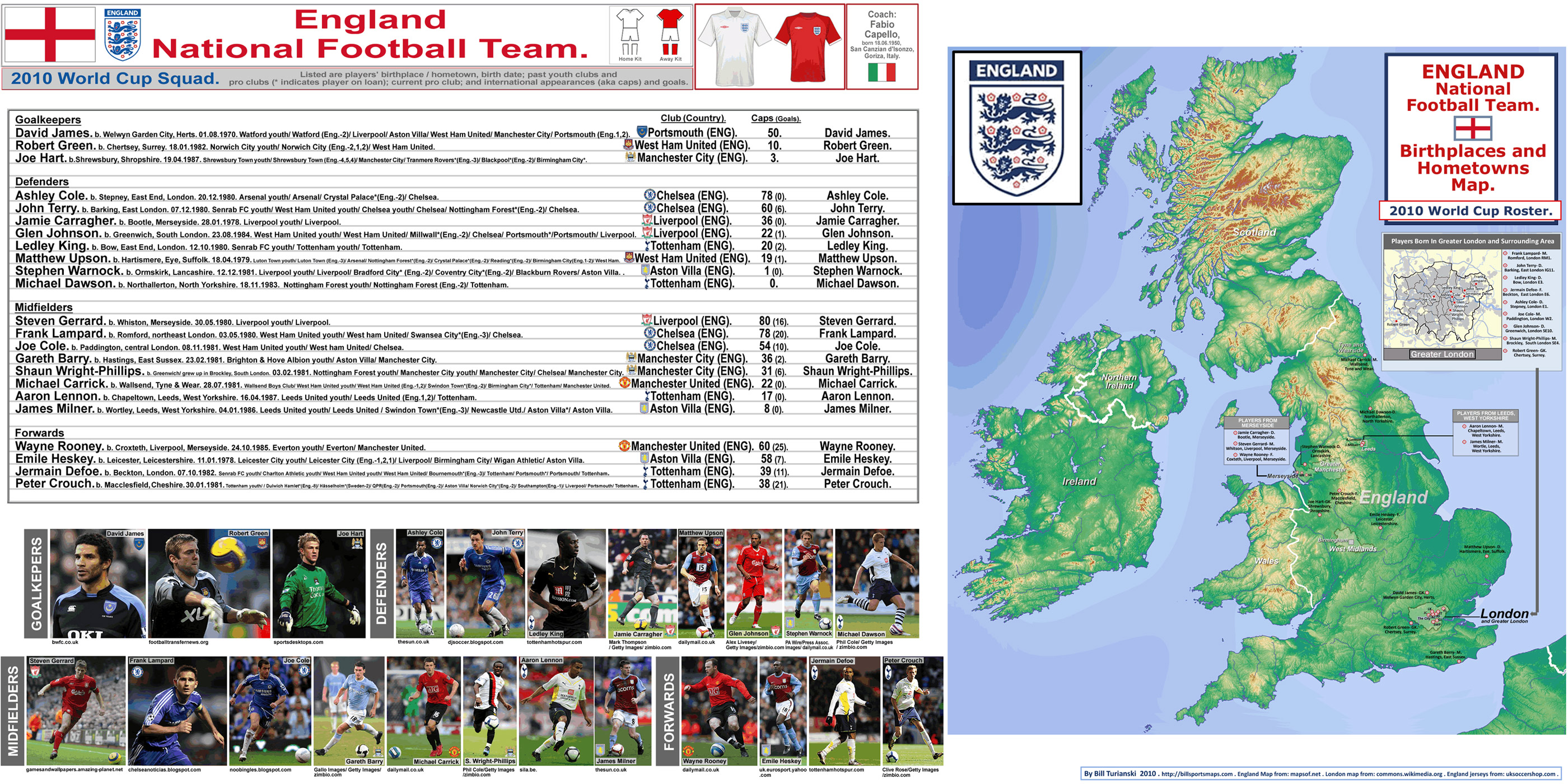 Check out more of Bill's brilliant maps at Bill's Sports Maps.