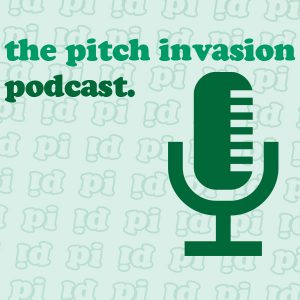 The Pitch Invasion podcast, presented by Peter Wilt and Tom Dunmore, is now available on iTunes, so please take a second and leave a rating there if you enjoy the show!
If you haven't listened to it, the inaugural episode was released last week, and featured Wilt discussing how to start an MLS club with Montreal Impact Jesse Marsch, along with Dunmore interviewing former Supporters Direct chief executive Dave Boyle about UK and US fan culture.
You can listen below or, again, subscribe on iTunes.
[buzzsprout episode='39390′ player='true']