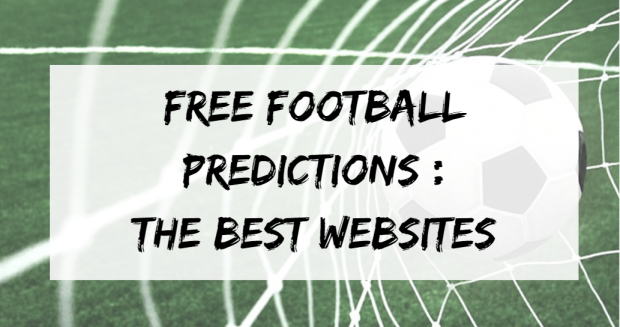 It's cliché to say, but anything can happen in football. The best way to avoid losing your money on football bets is to know every single piece of information that could wind up causing the outcome of the game.
But that's basically impossible, and would take far too much time to do. Luckily, there are a number of websites that do all of that for us. So here's a breakdown of the best free websites that provide you with free football predictions and tips.
---
Betting Expert
Betting Expert covers a huge range of different football leagues and events with their free football predictions service. Their website has many different predictions, ranging from who will win the game outright, to bets on goals being scored, predictions for half time and many other things. Each tip is easy to find, thanks to their easy to use website, which new users will find comfortably to use.
The website has a very handy sort function at the top and the best feature inside this is the ability to sort by time, meaning if there is a game kicking off soon you can get your tip before they get going. This is great for those who are looking at the last minute, or don't have much time to look for tips.
When you look at a tip you will be able to see the user who has posted the selection. At the side of their name is a current rating, this is the profit and loss of their tips on the site. That means that with just a quick glance you can pick out the most profitable tipsters, and look at the free football predictions those people are making over the coming days.
Soccer Keep
Soccerkeep put together their own football tips using an algorithm that is based around previous games. They take into account the last ten games that clubs have played, as well as up to the last ten previous meetings between the two. That works out the potential of each result happening and displays it as a percentage, so not only can you see the most probable winner, but also the chances of the least probable winner, which is great to use for other bets.
The site is very easy to use and one great thing they have is they list the games in day by day order, but also split up into different countries and leagues. This means if you are only interested in English football, you can head to the site and see all the English games that are taking place side by side without seeing any other countries.
With many domestic leagues and a wide range of international tournaments covered, even if you bet on obscure leagues from around the world, you will still be able to get help from Soccerkeep. Their coverage is exceptional, and with the tips all worked out using the algorithm, you can trust they are all from the same source, and not different tipsters.
WettPortal
Wettportal have a great range of free sporting predictions available on their website, covering many different sports including football. The football picks they have on their site are calculated using past statistics to ensure that you are getting value on your bet. When predicting in a game they will show what the bet it, and how much value it offers at the price offered by the bookmaker, compared to the actual probability of it happening.
They cover a huge amount of leagues from around the world and every league is worked out in the same way, by using past statistics. While they do have a number of different bet types predicted by their system, a lot of bets are focusing on the goal scoring markets. For example, the total amount of goals in a game, or both teams to score bets are very popular on their website.
The games are easy to find thanks to the simple menu down the left hand side of the page. This shows all the available countries that they predict results for, and by pressing on the country you want, you will see all the latest tips for that country appear on the page.
Smartbets.com
Smartbets.com have a great website that has a huge list of football odds for the different upcoming games. You can choose the leagues you want to see by using their simple menus down the left hand side of the page. This allows you to quickly get to the games you want to see if you only want to back in one country.
The football predictions put up on the website are all based on recent games and stats between the clubs, pointing you towards what is likely to happen in the upcoming games. A lot of their predictions are based around the goals scored markets, for example if two teams are playing together who have scored a lot of goals recently then the stats would show that backing a large amount of goals is the bet to have.
The website is not as easy to use as some that are out there, but once you have visited a few times you will be able to navigate and find the games you need very easily. Those who like to look at past stats and bet due to those stats and trends will be able to relate to the predictions given and you will be able to use them well in your betting.