Commercial content | New Customers Only | 18+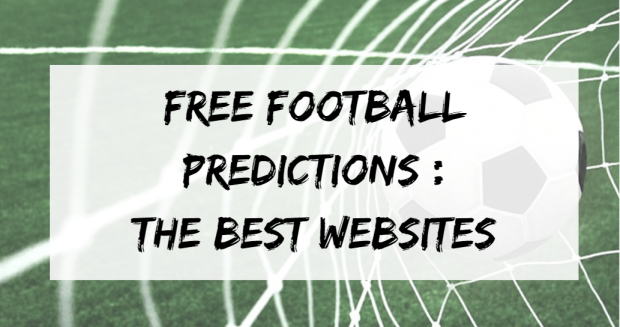 It's cliché to say, but anything can happen in football. The best way to avoid losing your money on football bets is to know every single piece of information that could wind up causing the outcome of the game.
But that's basically impossible, and would take far too much time to do. Luckily, there are a number of websites that do all of that for us. So here's a breakdown of the best free websites that provide you with free football predictions and tips.
How we select our best football predictions and tips websites
Deciding which best football predictions and tips websites to pick is not always an easy task. Between welcome offers, mobile apps and the rest, it's easy to get lost, especially for a newcomer. But fear not, we're here to make the task easier!
We've made a subjective evaluation of the best football predictions and tips websites at the moment, which you can see below. Be sure to consider different options from our partners, to make an educated decision. We hope you'll find something suitable for you.
Contents

5 – Predictz.com
Although Predictz is plagued by betting website odds, rather than predictions and information, it does calculate the odds to find, and tip, a winner of each contest. The website only caters for tips on home team win, draw or away team win, and concentrates the site on just football; however it can be a decent resource to see where the bookies think the win will go.
The website itself is quite easy to use, but isn't the best.
4 – Vitibet.com
Vitibet analyses statistics and presents them to its users. Whilst the predictions site only specifically tips for home team win, draw and away team win, they also provide the stats and trends for other important aspects that can be bet on, such as the leagues under/overs and goals per game numbers.
With a handy live scores centre, and tips of the day section, the predictions site has quite a few perks to it – along with also having sections for ice hockey, basketball and handball alongside the football.
However, there is one major draw back to the site. It's very bustled, basic and ugly.
3 – Statarea.com
This football predictions website is different to the others, because the predictions are run by its users. Stat Area's users sign in and place predictions on a number of areas of games :
Win/lose/draw
Half time win/lose/draw
Over 1.5/2.5/3.5 goals
Both teams to score
Only one team to score

Then their predictions tally up and appear as stronger or weaker numbers.
There's also a tip from the site on whether the game in question will result as a home win, away win or draw. Next to this the users get to vote on if they like the tip or not.
Alongside all of this, users have their predictions recorded putting them all into a monthly rankings table, with first, second and third being given cash prizes. This works as an incentive for users to do as well as they can, and not tip frivolously.
Having said this, the winner of the most recent month of predictions – screen name Adolven – only had a 45% success rate on his 178 picks, which isn't a very dependable win rate when it comes to actual money betting.
In terms of the site, it's very easy to use and is aesthetically pleasing. It also provides a live-score tracker along with areas of expert opinion, news and a top 10 area, all of which can be combined to form a fair judgement on what to bet on.
2 – Scorepredictor.net
Score Predictor is one of the easiest football prediction sites to use. It's easy on the eyes and clearly shows the stats that you need to know.
Its main predictor shows percentages for home win, draw or away win, along with a predictor for the score set as the tip. By scrolling down you can see loads of other key statistics and averages to help forge your bet, facts and stats like: average goals, average goals against, last ten results – home and away – and league standing.
It's a good site, which is easy to use with a lot of information, displayed in an easy to utilise way.
1 – Betegy.com
There is, by far, no doubt that the best free football predictions service available is Betegy. The super slick website – that is also adapted for mobile devices – is incredibly easy to navigate through, find the stats that you want and the predictions that you need.
They're also the most diverse site (not in terms of sports as they only cover football), but in terms of bets that they can help with, as they cover everything.
Through their 25 football leagues and all of the international tournaments, Betegy uses a self-learning algorithm based on premium data calculations, which allows them to tell new users that they have done the calculations for them, and cover all types of predictions.
The website has been hailed over the internet, with high profile predictions being bang on the money – such as with the 2014 World Cup, they predicted Germany to win and Argentina to come second – and reviewers emphasising how Betegy is constantly trying to push the boundaries of sports data analysis.
This ranking may see the sites ranked from one to five, but in reality Betegy pulls so far away from its competitors to the point that it really doesn't have any competition. If you're looking for football predictions, then Betegy is the place to go.
Discover all our bettings tips on our "Tips strategy" section, like the Ladbrokes promo code to sign up and enjoy a interesting offers.