A Thinking Fan's Guide to the U-20 World Cup in Egypt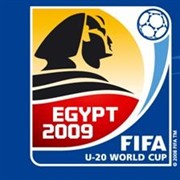 The imagined community of millions seems more real as a team of eleven named people.
– Eric Hobsbawn
One of the many intriguing things about a World Cup is the rare but vivid display of nationhood.  When else do countries from all corners of the world have the chance to present themselves as one coherent entity?  Maybe at the United Nations—but the general assembly is usually not much fun to watch, even in high definition.  And maybe in some other "international" sports competitions—but many Olympic sports are actually fairly exclusive (does anyone in the southern hemisphere really Luge?), while North American leagues such as the NBA or MLB tend to host "world" championships without actually bothering to invite the rest of the world.  So when the FIFA U-20 World Cup kicks off this week in Egypt it offers a fun and infrequent opportunity to compare countries both on and off the pitch.
This edition of the U-20 World Cup should be particularly interesting because it is the first of an elite series of tournaments that will be held in Africa during the next 10 months.  After decades of neglect, FIFA seems to have suddenly realized that it might be nice to acknowledge African nations as part of the world system; in addition to the U-20 World Cup in Egypt and the main event that will be South Africa 2010, Nigeria is scheduled to host the U-17 World Cup starting in October (to be fair, there have been several other youth World Cup's in Africa, including the inaugural youth tournament in Tunisia in 1977, the 1997 U-17 tournament in Egypt, and the 1999 U-20 tournament in Nigeria).  The three major FIFA tournaments will also be played around the Confederation of African Football's (CAF) biennial African Nations Cup in Angola in January.  Though it is not exactly a calendar year, and though the African Union already declared 2007 as the "International Year of African Football," perhaps I can take advantage of my crude Americanisms and endorse these 12 months as the Year of African Soccer.
For each of these tournaments I'm hoping to do a sort of "thinking fan's guide," with reference to Matt Weiland and Sean Wilsey's excellent edited collection of essays and miscellany related to the participants in the 2006 World Cup.  Their goal in that book: "to use soccer as a lens and an excuse to learn something about the wider world."  I very much hope there is another real "thinking fan's guide" in store for South Africa 2010, but in the meantime I'm stuck at home with an armchair geographer's access to the people and places that will be represented over the next few weeks in Egypt.  In what follows I've tried to cull out a few potentially interesting stories, along with some statistical comparisons that offer an alternative perspective on global competition.
Relying primarily on my imagination (along with an unhealthy dependence on Google and a fascination with statistical rankings) may be appropriate to interpreting the versions of nationhood on display at any World Cup.  As Benedict Anderson famously observed, nations are ultimately "imagined communities"—places where people interact more as part of abstract political and economic systems rather than as part of direct personal relationships.  Our communities are where we live and work, but our countries are what we imagine—and there is no greater font for those imaginings than a World Cup.
Some Stories
The host: Oddly, the official FIFA web-site promoting the U-20 tournament notes that "Egyptians are generally not big sports fans."  Yet, Egypt has a legitimate argument to be considered the dominant soccer nation in Africa: the senior Pharaohs have won three of the last five African Cup of Nations, while Cairo club teams Zamalek SC and Al-Ahly have won the CAF Champions League 11 times in the last 30 years (Al-Ahly has actually won three of the last four, and was the losing finalist in the other.  Strangely, it also seems to be the current home for MLS reject Francis "Grandpa" Doe).  In general the Egyptian league is considered more professional than many on the African continent, and it tends to be relatively insular (allowing, for example, only three non-Egyptians per team).
Partially as a result of its relatively insular nature, when many fans of world soccer think of African teams I suspect Egypt is not the first to come to mind.  That honor more often goes to teams such as Roger Milla's Cameroon, Nwankwo Kanu's Nigeria, Michael Essien's Ghana, or Didier Drogba's Ivory Coast.  Those examples also emphasize that few Egyptian players have achieved the international profile of many sub-Saharan stars and that Egypt has not qualified for a senior World Cup since 1990.  But the other factor may be that many people don't really think of Egypt as Africa.
Of course, Egypt is in Africa geographically—and the headquarters of CAF is in Cairo.  But politically they often identify with the Middle East, and are active members of the Arab League.  Because of these associations, at some level the distinction between North Africa and sub-Saharan African tends to feel like something more than just the size of the desert.  In fact, in 2005 Egypt joined Algeria, Libya, Morocco, and Tunisia to form a fledgling Union of North African Federations in an effort to promote distinct regional competitions (something that Central, West, East, and Southern African nations have also attempted).  All of these regional associations seem to have had some success organizing small tournaments, but none seem to have thrived.
The host cities for the U-20 tournament are, like the vast majority of Egypt's population, all within a few hundred miles of Cairo and the Nile Valley (in addition to Cairo, games will be in Alexandria, Ismailia, Port Said, and Suez).  Outside that narrow range of fertile land, Egypt is pretty desolate and desertified.  Perhaps such desolation would be a boon to keeping things quiet for Egypt after the tawdry rumors of their senior players being robbed by prostitutes at last summer's Confederation's Cup.  But the area around Cairo is, for better and worse, among the most densely populated on earth.
The outsiders: How is it possible for tiny Tahiti, with a population of 178,000 and a FIFA ranking of 189, to be playing in Egypt when global youth powers such as Argentina and Holland are not?  The general answer is that when Australia left Oceania for Asia (and a chance at guaranteed World Cup births rather than play-in games) funny things had to start happening in Oceania.  The FIFA version of Oceania is really quite an odd construction of 16 federations, primarily comprised of tiny island nations (among whom only Vanuatu considers "football its national sport"—otherwise its mostly rugby).  Only Papua New Guinea and New Zealand have more than a million people, and while New Zealand sometimes tries neither is much for soccer.  A Tahiti was bound to come along at some point.  The more specific answer is that this particular U-20 team from Tahiti had the advantage of hosting the regional qualifying tournament, and seems to have snuck past New Zealand when the Kiwis drew a first half red card.
I guess for the sake of global representation it is fair to say that Oceania should still get some automatic qualifiers for some FIFA tournaments.  But that is only a guess—the thing is that the entire population of Oceania (sans Australia) could fit into one major city in India, and no one would think it reasonable to give the Mohun Bagan AC Junior Mariners automatic entry to any youth World Cups.  So it does raise interesting questions about what is fair global representation at a World Cup.  It is convenient to allocate based on numbers of nation states, but as noted above nation states are relatively artificial constructions (in fact, Tahiti is technically only one part of French Polynesia, which itself is a "French overseas collectivity" that is for most global organizations simply classified as part of France).  But if the alternative is to allocate spaces based on population then China and India would throw everything off: all the countries of Africa combined have fewer people than either China or India independently.

So I suppose it is best to just enjoy the diversity Tahiti will offer.  Their coach is Frenchman Lionel Charbonnier, a former Rangers man and reserve goalkeeper for Les Blues in 1998,  who claims that he is coaching the team purely out of the goodness of his heart: "I just wanted to give back what amateur football gave me," said the man himself. "I must thank the FA because people thought I was mad to come here. It was a risky move."  Maybe that's true in the sense that Tahiti is likely to get soundly beaten by group mates Spain, Nigeria, and Venezuela—but quite frankly coaching a national team in a South Pacific paradise with low expectations and a relatively easy path to qualification does not exactly sound like hardship duty to me.
The college boys: the US representatives in Egypt have generated some attention for the proportion of college players in the team—the roster of 21 has 9 college players, 7 MLS players, 3 European pros, one USL player, and one listed as "unattached" (Sheanon Williams, who was at some point enrolled at the University of North Carolina).   American soccer followers might have expected that increased professionalization would mean the national team would by now be well-beyond college kids.  Though I realize having more pros might make for more on-field savvy, I kind of like the idea of having some educated players who can read, write, and think for themselves off the field.
It actually may be that having a range of paths to national teams beyond just adolescent professionals is appropriate for US teams—though admittedly odd in the world system.  It would be interesting to know whether players on any of the other teams in Egypt have any choices if they want to keep their options open for anything other than professional soccer?  Of course, it will also be interesting to see if this mixed version of the US U-20's can win any games.
Some Statistics
In lieu of going through storylines about each of the 24 countries playing in Egypt, in our information age there are an increasing number of both practical and esoteric statistics by which to rank and classify nations.  At the end of this post I offer the U-20 group table with a statistical miscellany on the imagined communities each team represents: FIFA rankings for the full national teams, population numbers, human development rankings, Gross Domestic Product per capita, something approximately called "happiness," corruption, and environmental impact.  There is little logic to the collection, other than that the statistics might raise interesting questions.
For soccer fans the most obvious statistic is the FIFA system of world rankings—which we all know has problems, but is still kind of fun to consider.  While those rankings are exclusive to full national teams, rather than youth teams, the competitors in Egypt range from current world one and two (Brazil and Spain) down to 123 and 189 (United Arab Emirates and Tahiti).  It turns out that the national statistic that correlates most strongly with these rankings is rather boring: population.  Thus, besides being ranked behind Mongolia by FIFA, Tahiti's population of around 178000 hearty souls is dwarfed by the next smallest country in the tournament—Trinidad and Tobago (which is the 152nd largest country in the world with around 1.3 million people).  Just to emphasize the smallness of Tahiti, its team represents about the same number of people as live in Champaign-Urbana, Illinois or the greater Milton Keynes area.
While on the population topic, only three of the world's ten largest countries qualified for Egypt: the USA (number three in the world with about 307 million), Brazil (number five with 192 million), and Nigeria (number eight with 155 million).  For all the pride in soccer as "the global game" it is interesting to note that one out of every four people on the planet lives in India, Indonesia, Pakistan, or Bangladesh—yet those nations almost never have representation at FIFA world championships.
In looking at the numbers it also strikes me that of all the various explanations proffered for Brazil's footballing excellence, it may simply be a matter of having the largest player pool to select from: Brazil is the most populous country in the world where soccer is clearly king (the other more populous nations are China, India, the US, and Indonesia).
From that perspective it is all the more impressive to consider the success of a country such as Uruguay (a member of group D in Egypt); for every one Uruguayan there are 56 Brazilians (or, if you prefer, for every one Diego Forlán there are 56 Freds—or maybe it just sees that way if you try to keep track of which Fred is which).  In fact, of all the nations competing in Egypt, Uruguay has the greatest disparity between its FIFA ranking (28th) and its population ranking (132nd).  The opposite distinction, the country competing in Egypt with a FIFA ranking furthest below its population, belongs to South Africa (73rd in FIFA, 25th in population)—which could be interpreted as getting the least out of a big player pool.
At the same time, there are ways in which the [(large population + a national soccer obsession) = large player pool = success in world competitions] equation could help explain some of the disparities in African soccer.  Nigeria has a good argument for the most consistent success of any African teams across age groups, and it also has a massive population – there are more Nigerians (~155 million) than Cameroonians (~19.5 million: group C), Hondurans (~7.5 million: group F), Czechs (~10.5 million: group E), Hungarians (~10 million: group F), Paraguayans (~6.3 million: group A), Australians (~22 million: group E), Venezuelans (~28.5 million: group B), and South Africans (~49 million: group F) combined.
Money
And then there is that other great divider in modern world football: money.  The range of Gross Domestic Product per capita of those playing in Egypt ranges from the US at ~$47,000 per person and the United Arab Emirates at ~$39,000 per person to Ghana at ~$1520 per person and Uzbekistan at ~$2600 per person.  But the United Nations is aware that income alone does not tell the story of national development, and has been publishing a Human Development Index (HDI) for several decades combining life expectancy, literacy and education ratios, and economic standard of living data to try to get away from strictly income based ratings.  By those criteria the only nation competing in Egypt that is among the ten most developed in the world will be Australia (which was 4th in the most recent HDI; the US and Italy also make the top 20 at 15 and 19 respectively).
Given the dearth of "most developed" nations competing in Egypt, is it possible that the countries where the living is good don't feel any need to bother with soccer?  The single "most developed" nation by HDI criteria is Iceland, so unless you count the contributions of Eiður Guðjohnsen as a footballing triumph the evidence mounts (Iceland obviously failed to qualify for Egypt, along with most every other FIFA championship ever held).   On the other hand, as fodder for a discussion of national priorities, the nation travelling to Egypt whose FIFA ranking is furthest above its HDI index is Cameroon (with a FIFA ranking of 29th and a HDI of 150th) while Tahiti comes through with the most dramatic difference in the other direction (a FIFA ranking of 189th and a HDI equivalent to 42nd).
And what of other ways to measure national well-being?  In recent years there has been much attention in my world of social science to trying to measure "happiness" as an emotional state.  Bhutan, and its FIFA ranking of 195, has even tried to switch from measuring Gross Domestic Product to measuring "Gross Domestic Happiness" (a process discussed some in the worthwhile soccer documentary "The Other Final").  Unfortunately it turns out happiness is pretty difficult to measure well, and there are some wild inconsistencies in the ranking systems I've come across.  But one effort that seems to have done a reasonable job offers the interesting fact that only one of the 20 happiest countries in the world qualified for Egypt (Costa Rica comes in at 13th).  Maybe all those implicit hopes that the success of our heroes on the football pitch will translate into happiness are also mis-directed?
Finally, in what might seem to be a bad omen, the country ranked as least happy among the U-20 competitors is the host: Egypt comes in as a dismal 151st.  Combing their relative unhappiness with the aforementioned fact that Egyptians are "not big sports fans," Egypt's version of the U-20 World Cup may not prove to be a festival of joy and goodwill.  But it should be interesting.
The below statistics are from the following sources:
– FIFA rank is based on the "FIFA/Coca-Cola World Ranking" updated September 2nd 2009
– Population and population rank is rounded from estimates drawing on various sources in Wikipedia.
– HDI is based on the Human Development Index rank compiled by the United Nations Development Program (the most recent data is from 2006).
– GDP and GDP per capita is in US dollars and based on 2008 list by the International Monetary Fund.
– The "happiness" rank is based on aggregates from research described here and reported here.
– Corruption is based on the "corruption perceptions index" by Transparency International, which uses survey rankings of perceived corruption.
– The Happy Planet Index "reveals the ecological efficiency with which human well-being is delivered" and is produced by the New Economics Foundation (nef).
**Note that the data for England and Tahiti are not always from the same sources—in many world statistics England is included with the United Kingdom and Tahiti is included with either French Polynesia or France.
FIFA rank
Pop.
Pop. rank
HDI
rank
GDP per capita
GDP per capita rank
"Happiness"
rank
Corruption rank
Happy Planet Index rank (sustainability)
Group A
Egypt
32
77 mil.
16
116
6000
101
151
115
12
Trinidad and Tobago
63
1.3 mil.
152
57
21000
42
55
72
30
Paraguay
23
6.3 mil.
103
98
5000
112
75
138
55
Italy
4
60 mil.
23
19
31000
27
50
55
69
FIFA rank
Pop.
Pop. rank
HDI
rank
GDP per capita
GDP per capita rank
"Happiness"
rank
Corruption rank
Happy Planet Index rank (sustainability)
Group B
Nigeria
34
155 mil.
8
154
2100
140
120
121
115
Venezuela
51
28.5 mil.
42
61
13000
64
25
158
36
Spain
2
46 mil.
28
16
31000
26
46
28
76
Tahiti
189
178, 000
181
42
18000
50
NA
NA
NA
FIFA rank
Pop.
Pop. rank
HDI
rank
GDP per capita
GDP per capita rank
"Happiness"
rank
Corruption rank
Happy Planet Index rank (sustainability)
Group C
USA
11
307 mil.
3
15
47000
6
23
18
114
Germany
4
82 mil.
14
23
35000
21
35
14
51
Cameroon
29
19.5 mil.
58
150
2200
139
138
141
126
Korea Republic
49
48 mil.
26
25
28000
32
103
40
68
FIFA rank
Pop.
Pop. rank
HDI
rank
GDP per capita
GDP per capita rank
"Happiness"
rank
Corruption rank
Happy Planet Index rank (sustainability)
Group D
Ghana
32
24 mil.
48
142
1520
152
89
67
100
Uzbekistan
85
27.5 mil.
44
119
2600
132
80
166
45
England
7
51.5 mil.
24
21
37000
18
41
16
74
Uruguay
28
3.4 mil.
132
47
13000
61
87
23
99
FIFA rank
Pop.
Pop. rank
HDI
rank
GDP per capita
GDP per capita rank
"Happiness"
rank
Corruption rank
Happy Planet Index rank (sustainability)
Group E
Brazil
1
192 mil.
5
70
10000
77
81
80
9
Costa Rica
39
4.6 mil.
118
50
11000
76
13
47
1
Czech Republic
18
10.5 mil.
78
35
25000
35
77
45
92
Australia
14
22 mil.
52
4
37000
15
26
9
102
FIFA rank
Pop.
Pop. rank
HDI
rank
GDP per capita
GDP per capita rank
"Happiness"
rank
Corruption rank
Happy Planet Index rank (sustainability)
Group F
U.A.E.
123
4.5 mil.
117
31
39000
14
22
35
123
South Africa
73
49 mil.
25
125
10000
79
109
54
118
Honduras
42
7.5 mil.
96
117
4000
117
37
126
10
Hungary
47
10 mil.
83
38
19000
45
107
47
90
Andrew Guest writes weekly for Pitch Invasion. He is an academic social scientist and soccer addict living in Portland, Oregon. Having worked (and played) in Malawi and Angola, he has a particular interest in Africa. He can be contacted at drewguest (at) hotmail.com.
PitchInvasion » Features » A Thinking Fan's Guide to the U-20 World Cup in Egypt